How Bathtub Refinishing Works
This is not a simple DIY spray coat. To get the lasting results you want, we do quality work with professional materials and equipment and include a warranty for your peace of mind. No need to sacrifice on texture or color, instead pick from limitless colors and finishes to match your decor. Investing in tub refinishing is the quickest way for you to get a return on your investment without sacrificing on quality, and the best way to get the perfect match for your home. You clear the room of loose items and we tape and prep the surfaces. Within hours you will have your bathroom back, with a new clean design, and all without the finish transferring to other surfaces. Enjoy the process without needing to leave your house. Let us restore your tub today!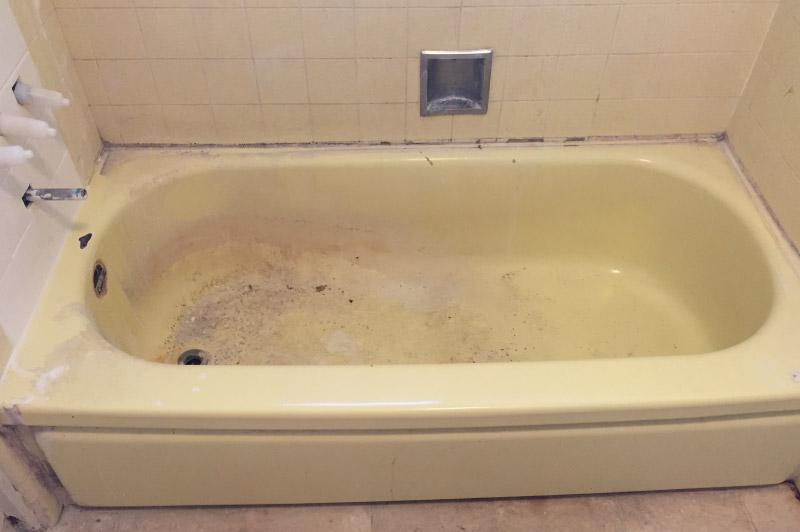 Before Refinishing
Embarrassing tub colors and chips are no longer a reason to keep your bathroom door closed. Don't sacrifice a quality built tub for an overpriced and poorly matching alternative.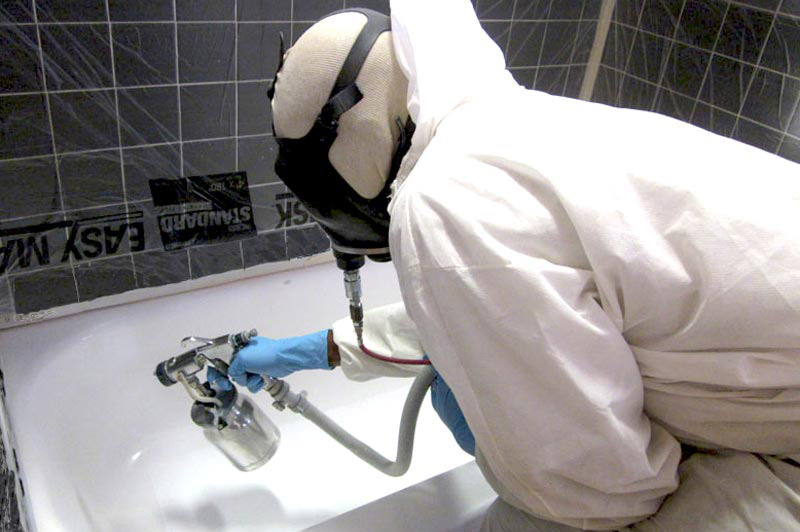 Quick Treatment
Within hours, your space will be updated and in a day ready to use without the dangers of a construction zone. There is no prep work for you, so use your spare time for anything else.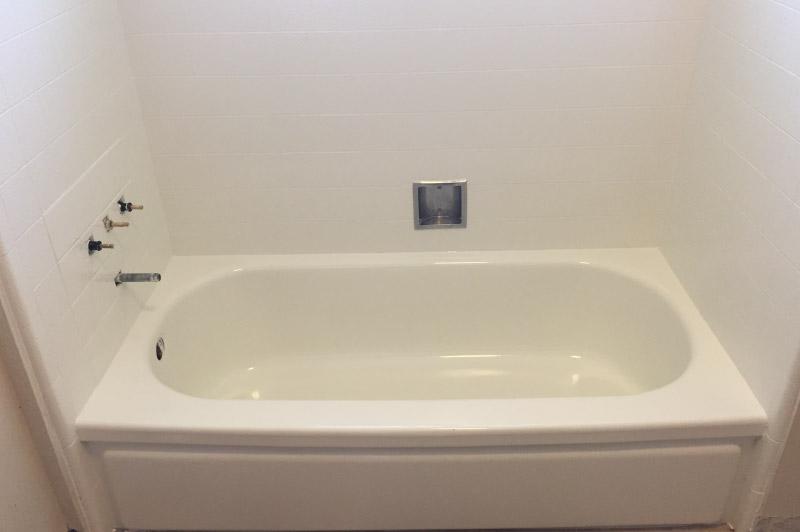 After Treatment
New finish and color is transformational for your bathroom. Be amazed at the simple process that changes the feel of your room without the time and expense of traditional renovation.
Before & After Refinishing
Once you see the new fresh tub, you will wonder what took you so long to use our services. The money savings alone are convincing by themselves, but think of the time you save as well! Save yourself the hassle of an unending construction zone, surprise costs and complications, and a tub color, size, or quality that does not work for the space. Enjoy the lasting benefits of a new look and a new finish the next time you clean!